Are you planning an event and looking for something a little less ordinary?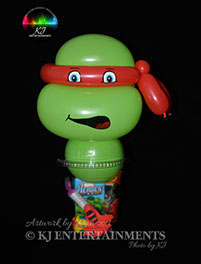 TWISTED TREATS
Bored with the usual Party Bags?. If your answer is yes, then look no further than our Twisted Treats. These can be themed where possible and contain a selection of age and gender appropriate goodies topped with a balloon design.
TWISTED TOPPERS
Give your table setting a complete "wow" with one or more of our Twisted Toppers. These can also be themed where possible and are weighted to ensure stability. Minion example shown below is 75cm high.
TWISTED TAKEAWAYS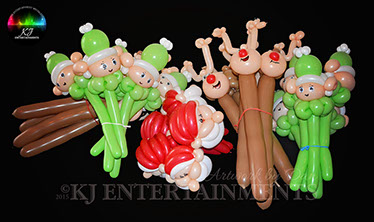 If you are having a smaller party or have already booked your entertainment and would like something "extra" to give away, why not consider ordering some of our Twisted Takeaways. These can include simple balloon designs, e.g. flower, sword, wand, etc. and be made to fit within your budget. These can also be themed where possible.
PRICES for our Twisted Treats, Twisted Toppers and Twisted Takeaways are dependent on size, design and quantity required with discounts available for large orders.