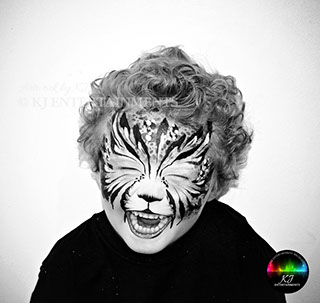 Face & Body Art fulfils our desire to be anything we want to be. It is fun for everyone watching the creations come to life and to be amazed at just how different someone can look once they have had their face or body painted. From beautiful butterflies to balmy beaches, superheroes to snow queens or even wild animals, face painting brings a colourful addition to any event or occasion and is enjoyed by children and adults alike.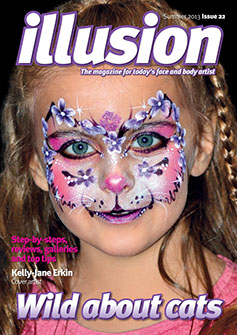 INSURANCE
The safety of your child is of the utmost importance and with this in mind we are holders of Public Liability Insurance specifically tailored to include, but not limited to, Face & Body Art.
PUBLICATIONS
KJ is honoured to have had her artwork published on the Front Cover of Illusion Magazine (Issue 22 - June 2013). Illusion Magazine was, at that time, the première publication for the Face & Body Art industry with worldwide distribution.
Having started painting in 2000, KJ is very experienced in this field and uses only professional products suitable for use on the skin.